ChatGPT Founder Sam Altman's Cryptocurrency Set to Revolutionize Markets
Two Businessman hands holding smartphones. Fintech concept , Peer-to-peer concept with map and world connect , hi-tech building abstract background
Worldcoin, the cryptocurrency created by ChatGPT founder Sam Altman's company, Tools for Humanity, is poised for an upcoming token launch that promises to revolutionize markets.
The project aims to solve identity authentication and income inequality using cutting-edge AI technology, but it faces challenges in ensuring user privacy and regulatory compliance.
---
Worldcoin Token Launch: OpenAI CEO Sam Altman's Vision Comes to Life
Worldcoin, founded by OpenAI CEO Sam Altman, will launch a token on Monday, Semafor reported. Currently OKX has opened the Worldcoin (WLD) recharge page, which supports ERC20 and Optimism. Previously, Tools for Humanity, the technology company behind Worldcoin, raised $115…

— Wu Blockchain (@WuBlockchain) July 24, 2023
Worldcoin's Impending Token Launch on Monday
According to Semafor's report, the much-anticipated token launch of Worldcoin, founded by none other than OpenAI CEO Sam Altman, is scheduled for Monday. This news has sent ripples of excitement through the cryptocurrency community.
OKX Extends Support for Worldcoin (WLD) Token
In a significant development, OKX has taken the lead by providing support for the Worldcoin (WLD) token. The token will be compatible with both ERC20 and Optimism, making it accessible to a broader audience. This strategic move could fuel the project's growth and adoption.
Tools for Humanity Secures Substantial Funding
Tools for Humanity, the driving force behind Worldcoin, has successfully raised $115 million in Series C financing. The impressive funding round was spearheaded by prominent investors such as Blockchain Capital, with a16z and others following suit. This strong financial backing sets Worldcoin on a solid trajectory for success.
Worldcoin: Empowering 2 Million Users
According to recent updates from Yahoo news and  CNF, the Worldcoin project has already amassed a staggering 2 million users. This rapidly growing user base is a testament to the project's potential impact in the cryptocurrency space.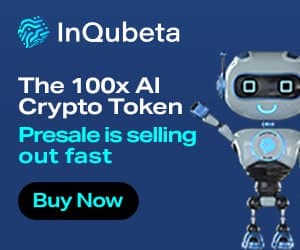 Addressing Critical Global Challenges
The Worldcoin project goes beyond being just another cryptocurrency. With Sam Altman at the helm, it aims to address two pressing global issues: online identity authentication and income inequality. By leveraging cutting-edge AI technology, Worldcoin seeks to redefine the future of digital currencies.
Privacy Concerns and Regulatory Compliance
Amidst the excitement, privacy concerns surrounding the Orb, an iris-scanning device used for unique identification, have come into focus. It will be essential for Tools for Humanity to demonstrate a robust approach to user privacy and data security to build trust among users and regulators.
Navigating the Complex Regulatory Landscape
In a landscape of evolving cryptocurrency regulations, Worldcoin faces the challenge of navigating compliance issues, particularly in the United States. The decision not to distribute tokens to U.S. users highlights the need for careful adherence to regulatory requirements.
Revolutionizing Markets: Sam Altman's Vision Unveiled
With the imminent launch of its token, Worldcoin represents more than just a new addition to the cryptocurrency market. It embodies Sam Altman's vision for a more inclusive and innovative financial ecosystem. The world awaits the unveiling of Worldcoin's impact on Monday with great anticipation.
Crypto News Flash does not endorse and is not responsible for or liable for any content, accuracy, quality, advertising, products, or other materials on this page. Readers should do their own research before taking any actions related to cryptocurrencies. Crypto News Flash is not responsible, directly or indirectly, for any damage or loss caused or alleged to be caused by or in connection with the use of or reliance on any content, goods, or services mentioned.