Cryptocurrency Market Rebounds to $1.2 Trillion: LBank Revives its High-Performing IEO Amidst Renewed Investor Interest
Road Town, BVI., August 17th, 2023, Chainwire
As the cryptocurrency market has witnessed a decline for over a year, many investors have chosen to liquidate their assets or move to alternative markets. However, 2023 has painted a different picture, positioning cryptocurrency as one of the best-performing investments. According to CoinMarketCap, the total crypto market capitalization rebounded from a low of $780.9 billion to a staggering $1.2198 trillion. Amid this resurgence, LBank, after a few years of dormancy, has announced the reboot of its IEO. Official participation link: https://www.lbank.com/launchpad-list/pins/
With LBank's IEO making a comeback, let's dive deep into its historical performance to gauge its potential.
Historical Gains of LBank IEO – 8 IEOs with an Average Surge of 1274%
Here's a breakdown of LBank's past eight IEOs and their respective gains:
Key Insights from the Data:
Extreme Performers: VEN stands out remarkably with an opening surge of 100% and a jaw-dropping peak surge of 5300%. DBC, with its 300% opening and 2096% peak, also highlights the potential of high return for investors when the right project is picked.
Steady Climbers: Projects like BLOC, SEER, and INK might not have the most impressive opening surges, but their peak surges underline the importance of holding onto investments and the potential for long-term gains.
Consistent Performers: Both CMT and DDD had modest opening surges but still managed to deliver reasonable peak surges. These indicate that even projects that start with a quieter entry can offer profitable opportunities.
Risky Endeavors: While the data predominantly showcases successes, it's also essential to note projects like INK and DDD. Their minimal to zero opening surges serve as a reminder of the risks inherent in IEO investments.
This data also showcases a strong correlation between the initial surge and peak surge. In simpler terms, projects with an impressive opening usually fare well in the long run. From the data, it's evident that investing in LBank's IEOs can provide returns in the short term. Holding onto these investments for an extended period might amplify the gains further, as exemplified by the metaverse project SAND.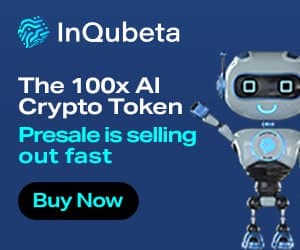 LBank's Current Market Stance:
While LBank carries a notable legacy, it is essential to consider contemporary metrics when assessing its present standing. According to the H1 report from CoinMarketCap, LBank is featured among the top five global exchanges, an indication of its continued relevance and adaptability in the fast-evolving crypto landscape. Holding a 4.6% market share in spot trading volume, it's intriguing to observe their strategic emphasis on MEME coins. This focus, often seen as a blend of calculated risk and innovative market positioning, distinguishes LBank from many of its counterparts.
To conclude, based on the available data and recent market performances, one can argue that LBank remains a significant player in the exchange arena. As they reboot their IEO, it might be a space to watch for investors keen on exploring fresh avenues.
About LBank Labs
LBank Labs, a prominent player in the web3 space, manages a versatile $100 Million fund that extends beyond specific protocols and exchanges. With a team of experienced web3 veterans from prestigious entities, they have built an extensive network of expertise and connections. Their investment strategy includes fund-of-fund investments, direct investments in early-stage projects, and liquid projects, enabling them to explore diverse opportunities. Lbank Labs actively promotes their investment thesis, "The Other Angle," through engaging discussions and focuses on the PSE principles to foster sustainable growth and innovation in the web3 landscape. With a Fund of Fund network comprising 12 funds and over $1 billion in AUM, and offices in seven global regions, Lbank Labs is well-positioned to expand their network and drive innovation in the web3 ecosystem, together with their partners and collaborators.
Contact
LBK Blockchain Co. Limited
press@lbank.info

Crypto News Flash Disclaimer: This publication is sponsored. Crypto News Flash does not endorse and is not responsible for or liable for any content, accuracy, quality, advertising, products, or other materials on this page. Readers should conduct their own research before taking any actions related to the company. Crypto News Flash is not responsible, directly or indirectly, for any damage or loss caused or alleged to be caused by or in connection with the use of or reliance on any content, goods, or services mentioned in the press release.